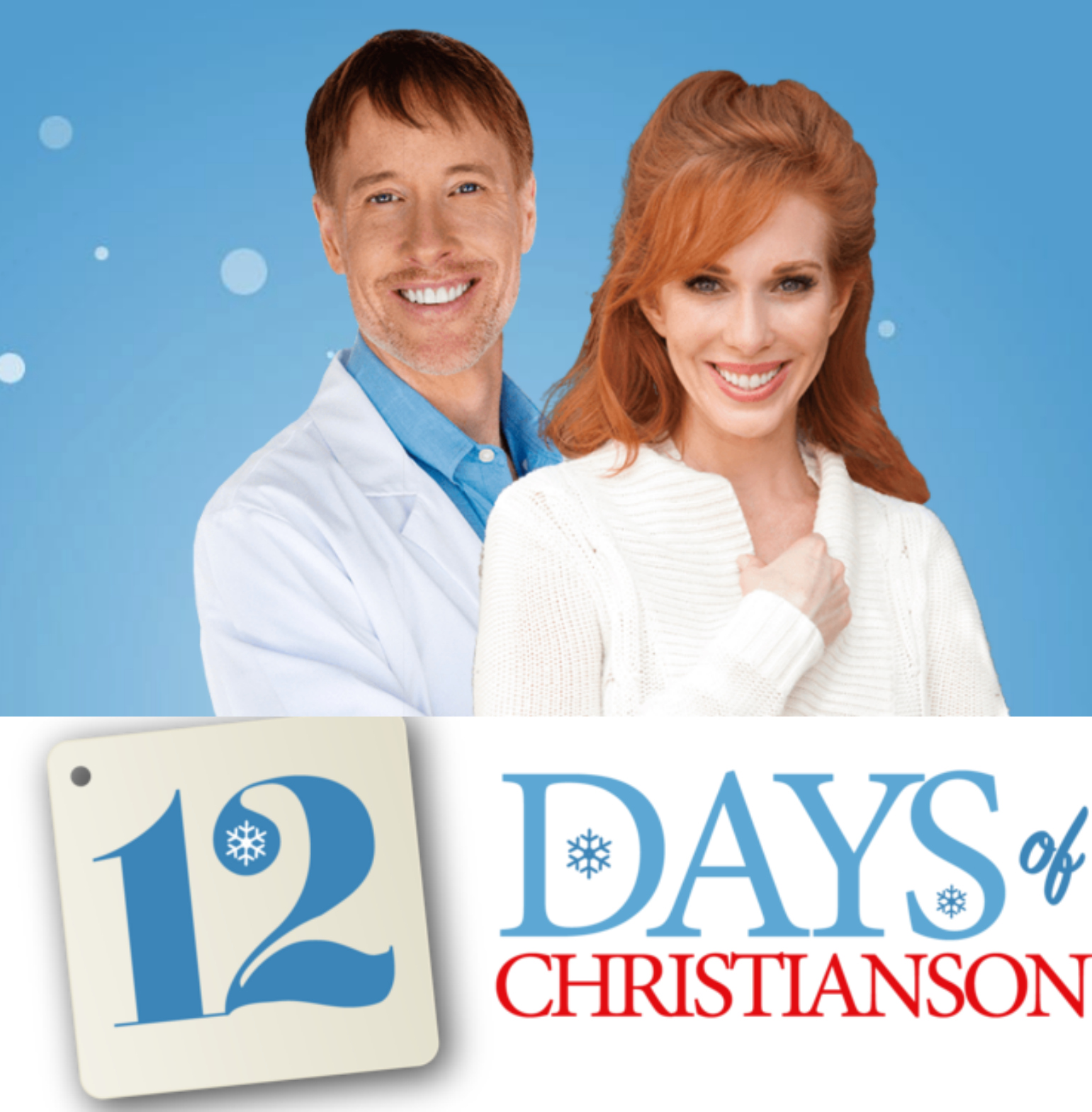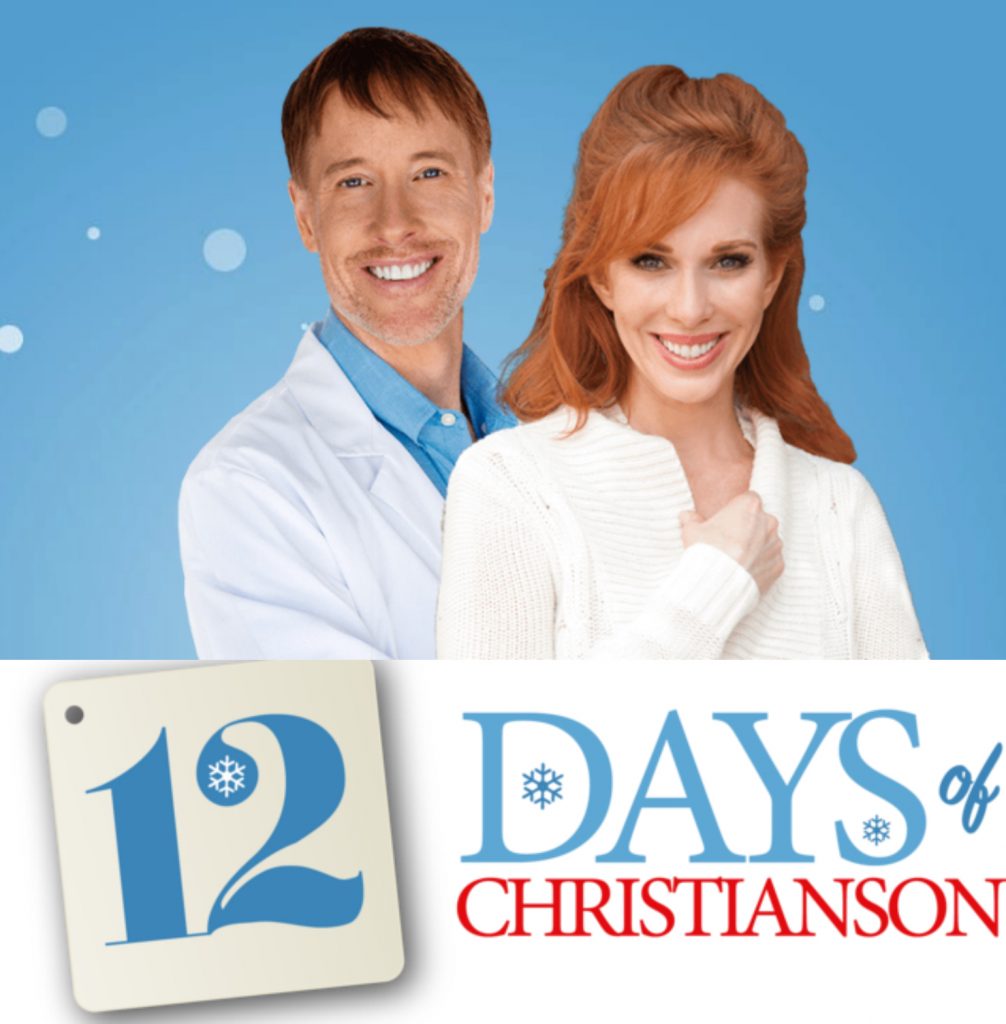 Twas the few weeks before Christmas and all through the house…
….Dr. C was frantically writing his manuscript and Mrs. C had to take over!
Hi, it's Kirin – Mrs. C
I don't know about you, but after the gratitude of Thanksgiving, the first thing I realize is, "Oh no! I haven't even thought about holiday presents yet! What are some inexpensive, thoughtful, health conscientious, and EASY presents to give everyone this year?"
IF you've ever felt the same way, let me take the overwhelm off your plate.
This year's "12 Days of Christianson" will make it EASY for you (and for me) because I'll share my favorite healthy, pretty, and beauty enhancing presents for you to give to others – or to yourself because you are worth it….and there are over 30 Giveaways you can win!
Because this doesn't have to be the time of year to burn out your adrenals, pull your hair out from stress, and get overwhelmed. Most of these are small and/or women owned business (and most are personal friends of mine). So you can get discounts on all of your shopping, support a small business, and enter to win one of the 30+ Giveaways these companies are gifting to Dr. C's readers!
To participate in the giveaway for each "Day" that is offering a gift, all you have to do is complete at least one of the things listed. The more things you do, the more times you are entered to win!
Kirin (Mrs. Dr C)