Nope, that is not the picture of a war-torn building, would you believe that is my kitchen?
Last fall my book agent told me that overseas publishers may wish to publish The Adrenal Reset Diet and if so, I would get a bonus. I didn't tell my wife about this, but decided that if it came through, I'd give her the bonus so she could do her updates.  Thus the war-zone scene.
Between backpacking, traveling, and not having a kitchen, I've learned how to eat when you have fewer resources. Here are the top 5 tips I've learned so far. If you have a few more tips, let me know. I'm sure we'd all love to hear them, I sure would!
5. Automate
Don't be hung up on the idea of each meal being a culinary event distinct from all others in your past. Work out a few simple meals first and foremost that you like, that serve your health goals, that are cost-effective, and don't take all day to make.
4. A can and a plan
Canned food is given a bad rap but not all canned food is bad. The good ones include:
Wild salmon
Smoked oysters (my favorite!!)
Clams
Sardines
Chicken
Kipper snacks
Beans
Soups
Tomatoes
Look for ones that have just simple ingredients such as salt, water, or olive oil. Also look for BPA-free cans.
When you're really in a pinch like I am now, you can do well eating foods at room temperature. So that you have less clean up, some of these foods even work eating them from the can. Just be sure you have a can opener that does not create sharp edges.
3. Make powders your friend
In my household, protein powders are already a staple for breakfast. No big change here. Since the kitchen is down we've been making much more use of Daily Greens green food powder. I'll use as much as 4 scoops at a time if I'm due for a big salad and making one is not an option.
2. Shop small
Produce is the tricky part, but this is not a problem for foods you're about to eat. Get a day's worth of washed and cut vegetables like:
Baby carrots
Cut celery
Sweet peas in the pod
Cauliflower
Broccoli
Baby bell peppers
1. Think outside the menu
My family does still want to eat out on occasion, and lately its been more often than I'd like.
My favorite places to go are Asian, Italian or Mexican restaurants and I'll tell you why. At any of them, you can order steamed fish or chicken, steamed mixed vegetables, and good carbs.
At an Asian restaurant you can get buckwheat noodles, brown rice, Japanese potato, kabocha squash, or mung bean noodles.
Mexican restaurants will have plain pintos or black beans. Italian restaurants usually have navy or cannellini beans.
You can season your meal with things like garlic, ginger, cilantro, pico de gallo, wheat free soy sauce.
Once you find a place that does this well, remember it and soon you can order 'the usual.'

Even if you can't be in the perfect situation for good food, don't give up. Be creative and you can always find options.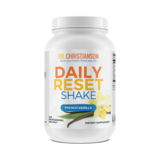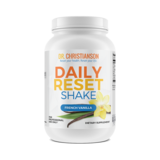 Did you know that Resistant Starch can help both low blood sugar and high blood sugar? It works because it helps your cells become more insulin responsive.