When she was 14, my friend Razi Berry nearly died of heart disease. Not something you'd expect. Her life was transformed by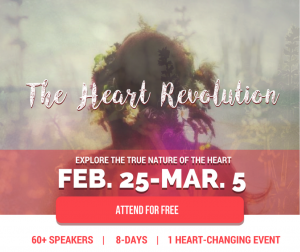 Naturopathic medicine and she went on to be a founder of one of the journals I write for, Naturopathic Doctors News and Review.
From her personal experience as a young girl, she's known that heart disease can strike anyone. From her experience working with hundreds of top authors, she knows that the real answers to illness are not always the ones you'd expect.
Razi came to my home in Scottsdale and filmed an interview about the roles that the adrenals and the thyroid play in heart health. We worked hard to share this story with you so that you and your loved ones can steer clear of the heartbreak of sudden illness.
She also has put together an unprecedented group of interviews from over 60 other experts that she's sharing with the world from February 25th to March 5th.
This is the place to get the deep dive answers to heart disease you won't find anywhere else.
Enjoy,
Dr. C